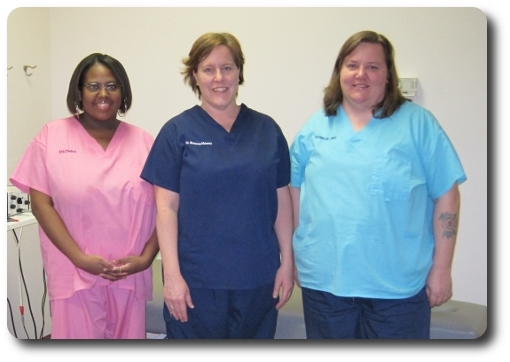 From left: Deonna, Chiropractic Assistant
Dr. Suzanna Massey D.C.
Gaynelle Myers, L.M.T.

Mission Statement:
We believe in providing quality chiropractic care of musculoskeletal conditions in a friendly and compassionate environment.
Dr. Suzanna Massey graduated from Life Chiropractic College in 1992, and has been licensed and practicing in Georgia and Ohio since then. She specializes in diversified (traditional, structural) adjusting techniques as well as low force (light touch) techniques. She opened the Taylor office in 1998.
Usually, we can see you the same day that you call.
Emergency treatment will be provided as quickly as is possible.